The scientific community is intensively studying various applications of hydrogels. Hydrogels are polymer materials that contain a large amount of water and have the potential to replicate the characteristics of biological tissues. This is especially important in the field of regenerative medicine, because regenerative medicine has long recognized and used the properties of these materials. In order to effectively replace organic tissues, hydrogels must meet two basic requirements: they have great geometric complexity, and they can self-heal like living tissues after being injured.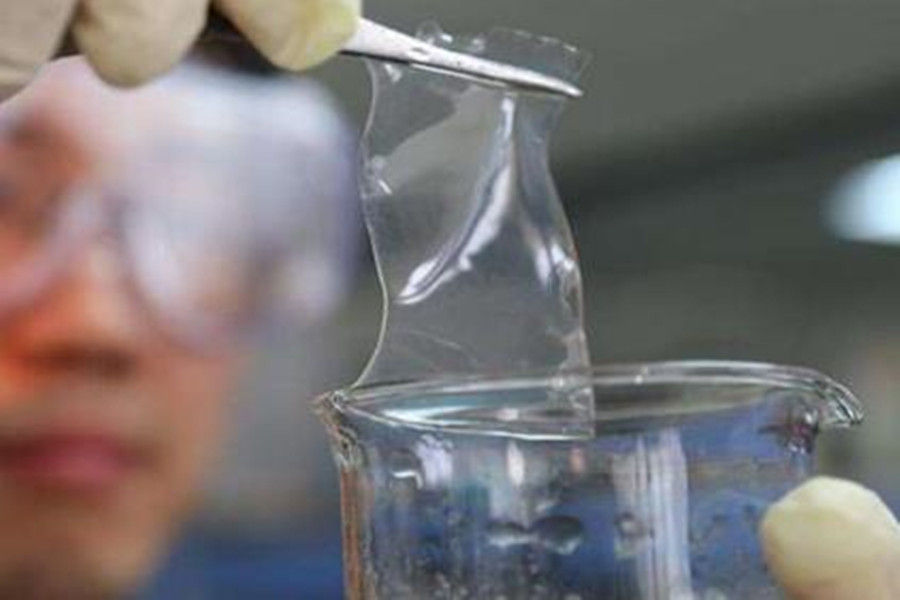 Thanks to the use of 3D printing technology, the development of these materials may now become easier and cheaper: For the first time, researchers from the MP4MNT (Micro Nano Technology Materials and Processing) team at the Department of Applied Science and Technology of the Politecnico di Torino coordinated by Professor Fabrizio Pirri It proves the possibility of using light-activated 3D printing technology to produce a hydrogel with a complex structure and self-healing. This research was published in the famous "Nature Communications" magazine entitled "3D-printed self-healing hydrogels via Digital Light Processing" (DOI 10.1038/s41467-021-22802-z).
So far, hydrogels with self-healing properties or 3D printing in complex buildings have been created in the laboratory, but in the current situation, the solution found contains two characteristics: complex architecture Self-healing ability after sex and injury. In addition, the hydrogel is made using materials available on the market and processed using commercial printers. Therefore, the proposed method is very flexible and may be applicable anywhere, opening up new possibilities for the development of biomedicine and soft robotics. .
The research was conducted in the context of the HYDROPRINT3D Ph.D. project, funded by the University of Sao Paulo, under the framework of the "Joint Research Projects with Top Universities" initiative, by PhD student Matteo Caprioli, under the supervision of DISAT researcher Ignazio Roppolo, and Jerusalem Collaboration with the research team of Professor Magdassi of the Hebrew University (Israel).
Over the years, Ignazio Roppolo stated that in the MP4MNT group, a research unit coordinated by Dr. Annalisa Chiappone and me is dedicated to developing new materials that can be processed by light-activated 3D printing. 3D printing can provide a synergistic effect between the design of the object and the inherent properties of the material, making it possible to obtain manufactured items with unique characteristics. From our perspective, we need to use this synergy to best develop the capabilities of 3D printing so that it can truly become an element in our daily lives. And this research fits this idea.
This research represents the first step in the development of highly complex devices, which can utilize complex geometries and inherent self-healing properties in a variety of applications. In particular, once the biocompatibility research conducted in the inter-departmental laboratory of the PolitoBIOMed laboratory is refined, it will be possible to use these objects for basic research on cellular mechanisms and applications in the field of regenerative medicine.
Link to this article:New research on 3D printing helps development
Reprint Statement: If there are no special instructions, all articles on this site are original. Please indicate the source for reprinting:https://www.cncmachiningptj.com/,thanks!
---
Sheet metal, beryllium, carbon steel, magnesium, 3D printing, precision CNC machining services for heavy equipment, construction, agriculture and hydraulic industries. Suitable for plastics and rare alloys machining. It can turn parts up to 15.7 inches in diameter. Processes include swiss machining,broaching, turning, milling, boring and threading. It also provides metal polishing, painting, surface grinding and shaft straightening services. The production range(include aluminum die casting and zinc die casting) is up to 50,000 pieces. Suitable for screw, coupling, bearing, pump, gearbox housing, drum dryer and rotary feed valve applications.PTJ will strategize with you to provide the most cost-effective services to help you reach your target,Welcome to Contact us (

[email protected]

) directly for your new project.