CNC Machining Medical Devices Parts For Hearing Aids
---
This part is used for medical devices produced and processed by jh company. It is not a die-casting part but is machined by a whole 316L stainless steel plate; the dimensional accuracy is not high +/- 0.05mm, but the surface treatment requirements are high; It must be consistent in color and without a trace of scratches.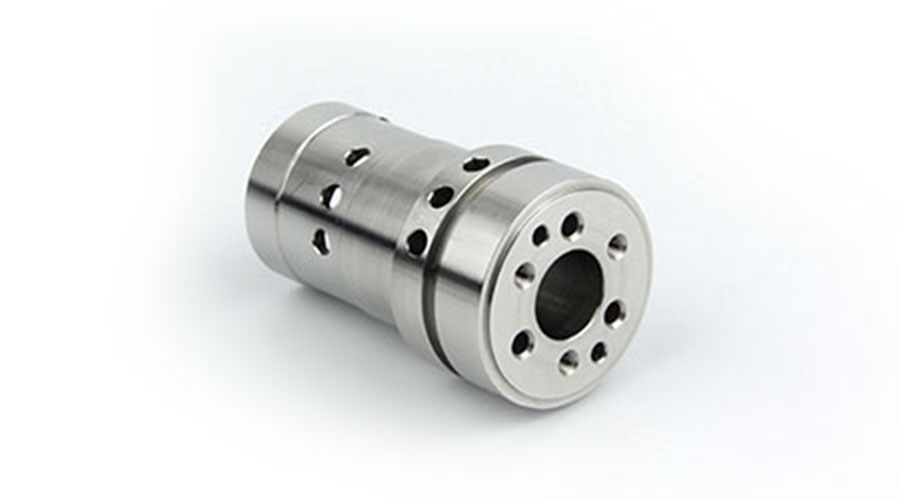 CNC Machining Medical Devices Parts For Hearing Aids
This part is a precision part for medical devices. It is processed by 316L stainless steel and precision-machined by CNC lathe turning and milling.
This product has the characteristics of high material hardness, high precision requirements, and high surface finish requirements, which adds a lot of difficulty to the processing; it is made by turning and milling with a rigid CNC CNC Cutting Machine.
PTJ Shop is not only in the leading position in the industry in the field of medical manufacturing , but also has accumulated rich experience in the processing of communication equipment parts, optoelectronic precision parts, and optical precision parts. Exploiting areas such as automated precision parts processing;
In order to ensure product quality, from the early planning of the product to the production, the PTJ Shop engineering team has formulated the best precision machining plan for the product to solve the customer's worries.
Link to this article: CNC Machining Medical Devices Parts For Hearing Aids
Reprint Statement: If there are no special instructions, all articles on this site are original. Please indicate the source for reprinting:https://www.cncmachiningptj.com/,thanks!
---
PTJ® provides a full range of Custom Precision cnc machining china services.ISO 9001:2015 &AS-9100 certified. 3, 4 and 5-axis rapid precision CNC machining services including milling, turning to customer specifications,Capable of metal & plastic machined parts with +/-0.005 mm tolerance.Secondary services include CNC and conventional grinding, drilling,die casting,sheet metal and stamping.Providing prototypes, full production runs, technical support and full inspection.Serves the automotive, aerospace, mold&fixture,led lighting,medical,bicycle, and consumer electronics industries. On-time delivery.Tell us a little about your project's budget and expected delivery time. We will strategize with you to provide the most cost-effective services to help you reach your target,Welcome to Contact us (

[email protected]

) directly for your new project.